Burn, "do androids dream of electric sheep", Burn!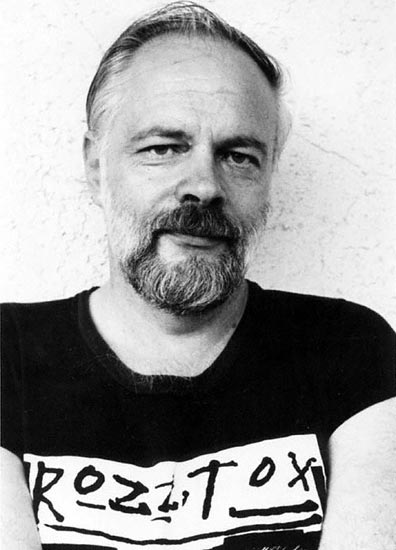 THE INSPIRATION FOR BLADERUNNER. . .
Do Androids Dream of Electric Sheep? was published in 1968. Grim and foreboding, even today it is a masterpiece ahead of its time.
By 2021, the World War had killed millions, driving entire species into extinction and sending mankind off-planet. Those who remained coveted any living creature, and for people who couldn't afford one, companies built incredibly realistic simulacrae: horses, birds, cats, sheep. . . They even built humans.
Emigrées to Mars received androids so sophisticated it was impossible to tell them from true men or women. Fearful of the havoc these artificial humans could wreak, the government banned them from Earth. But when androids didn't want to be identified, they just blended in.
Rick Deckard was an officially sanctioned bounty hunter whose job was to find rogue androids, and to retire them. But cornered, androids tended to fight back, with deadly results.
First we'll check out The GOOD:
Timeless SF,May 13, 2001
This review is from:

Do Androids Dream of Electric Sheep? (Paperback)
Though much science fiction of yesteryear is now dated and reads blandly, SF visionary Philip K. Dick was well ahead of his time and his best works, including this masterpiece, Do Androids Dream of Electric Sheep? This book works on two levels. On the one hand, it is an exciting, fast-paced, and highly entertaining SF action adventure. This facet of the novel was, of course, captured in the movie Blade Runner. However, it also has a deeper, below the surface, entirely different meaning to it. In this book, Dick asks us what it means to be human. If you read this book and dig below the surface to the core themes, you may find that the answer may be a lot different than you think. Whatever level you take the book on, it is a masterpiece-enjoyable, entertaining, and yet literary and profound. Even the seemingly wacky title is perfect. Read.
Now for The BAD:
A Customer

This review is from:

Do Androids Dream of Electric Sheep? (Paperback)
First of all I have to say, that I don't exactly know, what to think about this book. On one side I liked it; it was nice to read because the author wrote in an interesting way. There were lots of stories about many characters, which mixed after a while and joined into one big story. I also liked, how P.Dick describes, how humans are discriminating androids, critizising the human race and showing, how different classes treat, (and think about) each other. On the other side I didn't like it; often I was confused, and didn't exactly know about what he was talking. Maybe it just happened to me, due to my lack of English knowledge… What I also didn't like is, that I couldn't identify with any character and that I couldn't get involved with the story.
But read it yourself…
And Last Off… The UGLY:
soulless writing,May 21, 2011
DO ANDROIDS DREAM OF ELECTRIC SHEEP is a very poorly executed dystopia, and it's all due to the soullessness of PKD's writing. The mass extinction of animals, the decay of all matter into "kibble," and the abandonment of Earth by a majority of humans to off-world colonies all underscore the bleakness of the future.
However, the effect is lost on the reader because there is no one that warrants empathy. With the exception of the pathetic J. R. Isidore, the characters, androids and humans alike, are automatons: boring and lifeless. Conversations are completely flat and unaffected. They don't talk to each other, but rather past each other, so they hardly react to what is going on around them. Blink, and the reader will miss a startling revelation. There's no natural break to reflect, "Oh, my gosh, she really is an android!" or "Holy cow, their religion is a fraud!" What's worse, these revelations are mere unpopped kernels of philosophical insight that PKD takes no pains to explore.
The reader is sometimes told how the characters feel, but PKD never shows us how they feel, or offers to explain why. There's no deep explanation behind Rick Deckard's moodiness; he's just moody. He buys a black Nubian goat on impulse and has sex with an android on a whim–there's no indication he even enjoyed it. He changes his mind in the middle of a conversation ("I won't kill her/Maybe I will"), but the reader has no clue where he will come out, because we have no idea what he's thinking.
The plot is terribly straightforward but mired in wild, incongruous details, like Deckard being kidnapped by a shadow police unit that, unbeknownst to itself, is comprised entirely of androids. This would appear to be a game-changer, but Deckard forgets it ever happened. There's also the paradoxical Voigt-Kampf test: not only can Deckard not rely on it to tell androids apart from humans, but the test itself is unnecessary, as Deckard already knows the names of the androids he's looking for.
PKD's laconic prose is as soulless as the characters. I don't mean the text is descriptive enough. I mean it presents events in a monotonous, minimalist cadence that fails to convey any sense of excitement or urgency. Whereas the final battle with Roy Baty in the movie included a 10-minute chase culminating in a poetic rooftop eulogy, the novel's climax is literally wrapped up in a single paragraph.
The only redeeming trait is the character of J. R. Isidore, whose brain is defective due to fallout sickness. He captures a spider in his apartment building and is sickened when the androids he is helping to hide from Deckard begin dissecting it while it was still alive. This is a scene where the "less is more" writing style actually works, because we can posit our own reaction on J. R. Isidore. Too bad the rest of the novel could not have carried the same moral presence.
Check out MorbidbookS line of lit madness any gosh-durned time you choose: